Interview with Gerrit Grunwald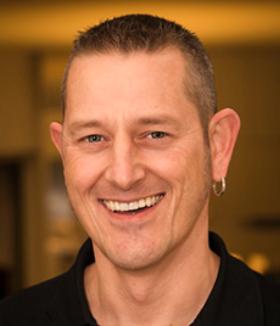 Gerrit Grunwald a JavaOne rockstar and Java Champion will be a speaker on this years pilot issue of the JPrime Conference in Sofia, Bulgaria. We have the pleasure to make a short interview with him.
Dear Gerrit,
How long have you been involved in professional Java development ? Can you tell us a little more about your current activities?
I'm involved in professional Java development since 2001. In all these years I was mainly working on client side Java...yes Java on the desktop and it's not dead yet :) In the last couple of years my focus shifted more and more from desktop to embedded devices based on ARM technology. Java might not be the right choice for so called edge devices but it's great for stuff like IoT gateways and more powerful embedded devices like Raspberry Pi etc.
You participate in a lot of communities. Would you share some more info about that?
Well after looking for people using Java for years in the city where I live I decided to found a Java User Group here. This happened 7 years ago and we are still alive and kicking. In addition to that I'm also co-leading the JavaFX and IoT community at Oracle where we try to aggregate information about those topics.
As a real guru at your domain what was the hardest challenge you have met?
The hardest challenge was porting an awesome Swing application (which was designed by professional designers) of a German customer to JavaFX 8 based on the JDK8 developer preview builds 2.5 years ago. Because with every new weekly build of JDK8 we had to adjust our code again which was a lot of additional work. The other challenge was to not even copy the design of the Swing app but make it even look better. It took us a year but we made it :)
What is the main message you would like to bring to the JPrime conference audience?
Be part of the Java community if you are not already and let's continue pushing things forward.
Do you have some other hobbies beside coding and hacking?
I love Skateboarding and Snowboarding which I do both for more than 20 years.
Thank you very much!
See you in Sofia next month!