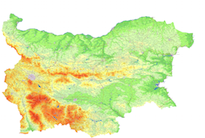 Bulgaria
County entrance
: EU citizens do not require visa. Free entrance for Schengen visa holders. For other countries check
here
Local curency
: Bulgarian Lev. Fixed rate 1,95583 Lev/Euro
More info:
in Wikipedia

Transport

Conference hall address: Tsarigradsko Shosse 115B, Sofia, Bulgaria
Sofia Tech Park is located 6 km away from the Sofia International Airport.
It usually takes up to 10 min to reach the venue with a car.

Average taxi price 0,40/0,45 Eurocent per km.

Accomodation
For the conference guests we recommend
Best Western Hotel Europe
which is centrally located.
For more information please contact
Ivan
.